Over the Years we've done lots of customized team uniforms.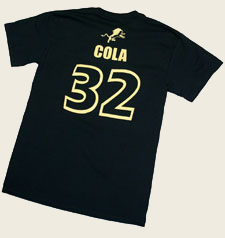 We've Printed baseballs and softballs with the numbers planted in the center of the ball, we've arched names around the balls, you name it we've probably done it. We can even do full color Numbers and Numbers with Crazy Graphics if you wish... We do Everything form Mild to Wild. Bring us your ideas and we can make it happen for you.
Heat Transfer Athletic Names and Numbers - Commonly Offered Applications are Vinyl Numbers and Names, Twill Numbers and Names and Flock Numbers and Names.
Custom Screen Printed Athletic Names and Numbers - Direct Printed Athletic Numbers and Names can be made from most any true type font available and can offer color matching (something heat transfer names and numbers can't do.) Direct Screen Printing is More Durable and Overall Looks Better.
---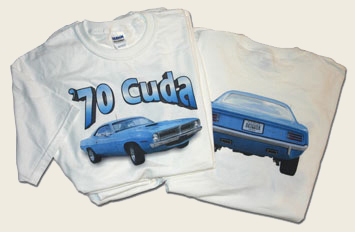 Digital Heat Transfers -
Full Color Images with Exceptional Print Quality.
Direct To Garment Printing- Full Color Images with Exceptional Print Quality and a Very Soft Hand Feel.
These processes are Perfect for Short runs with a minimum order of 1 Piece, however please note that there are set ups and ripping charges involved. A single piece order may very well cost between $30-75.00 after the set ups depending on several variables such as the type and color of shirt.
Please call us for more specific pricing.
---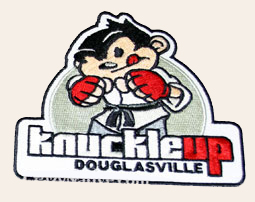 Custom Appliqué, Patches and Emblems - Oh My!
Patches and Appliqués are Perfect for Motorcycle Clubs, Karate Studios, Ball Teams, Mechanics Uniforms and Even Polo Shirts. Custom Made Athletic Patches are the perfect appliqué for baseball team jerseys and jackets, hoodies, sweat shirts and even ball caps.
Patches are tough and durable, capable of withstanding whatever the game may bring.
We Offer Both Large and Small Custom Embroidered Patches... Contoured Patches with Custom Shapes.

If you let us, we would love to produce something very cool and unique for you too!
Just call 770-489-2213 or e-mail us.