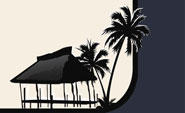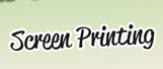 Crazy Native Custom Embroidery and Patches of all Kinds:
Custom Embroidered Hats -
When it comes to custom
embroidered hats we know that Hat
Wearers are Very Particular about the
Quality and Style of head wear they like.
Patches and Appliqués are Perfect for Motorcycle Clubs,
Karate Studios, Ball Teams, Mechanics Uniforms and
Sometimes Polo Shirts and Hats as well.
We Offer Small and Large Patches, Contoured
Patches & Custom Shapes. Completed with
Glue Back, they can
be sewn down, heat set or
both…
With over 20 Years in the Textile Printing and Decorating
Industry We Know Exactly What it Takes to Provide The
Absolute Best in Customized Apparel...
Custom Embroidered Patches / Appliqué -
"

Our Design Creativity, Quality and
Exceptional Service is Second to None!"
Let us help you take your embroidered apparel to the next level.
If you need a new design or just need an upgrade to your design,
we can help you
Low 24 Piece Minimum
on Embroidery Items.
(i.e. 12 Hats 12 Polos etc.)
That's why we offer many hat styles to choose from and Offer Flexfit Head wear
for the Most Demanding Hat Wearer.