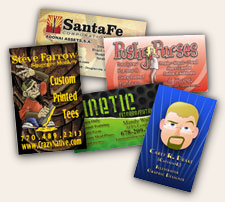 Great Printing Starts with Great Design...
Did You Know, In addition to Direct Screen Printing on Apparel, We Design & Print Full Color Business Cards, Post Cards, Brochures, All Kinds of Marketing Materials and Custom Signs & Banners. Our Graphi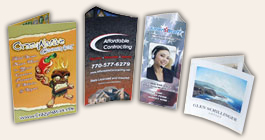 cs Department produces Full Color Vehicle Lettering and Logos, Eye Catching Vehicle Wraps as well as Many Other Types of Advertising Products.
"Our Printing & Design Creativity, Quality and Exceptional Service is Second to None!"
Ask us About Custom Printed Plastic Business Cards, Customer Loyalty Cards & Key Tags. Our Premium Plastic Cards are made using Quality 30 Mil Plastic unlike many other cards on the market. We understand the need many clients have to save money, but when it comes to our brand of plastic cards, we choose not to offer cheap low end cards. Our cards may be slightly more expensive, but they will last much longer and pr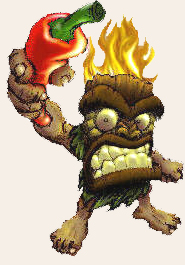 ovide the look and feel of a quality product that you can be proud of.
If your in the market for Professional Custom Printing & Graphic Design you have most certainly come top the perfect place. We Proudly Serve Douglas and Paulding County as the Number One Screen Printing & Graphic Arts Shop for Over 20 years.
We Offer our clients everything from Mild to Wild when it comes to Marketing Materials. Check Out our Unique Line of Exotic Business Cards starting at $225.00 per 1,000 pieces. *3D Cards... *Silk with Foil... *Embossed Cards, *Silk with Spot UV... *Glitter Prints and More!
Call 770-489-2213 or e-mail us with your questions or better yet, swing on into the shop and speak with us, we'd love the opportunity to show you how we can upgrade your printed images.
Fact: Marketing Materials may be the Single Most Important Advertising Tool a Company Uses, but often, its importance is overlooked. Crazy Native Graphic Arts is Your Answer to a Professional, Attractive, Unique, and Classy Image that Your Business or Organization Needs. We're Sorry if You Used Vista Prints because you thought "They were Cheap" and ultimately you were less than pleased with your product. We redo their work all the time and all we can say is their prices are in line with their Product Quality and Service. We believe a first impression is a terrible thing to waste. Please know that if you use our services you will receive your products done right saving you lots of time and hassle, ergo saving you money. ~ Food for Thought.