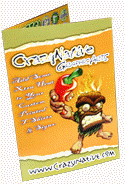 Recently we've noticed that we're getting lots of the same questions from different folks so, we've decided to implement our First FAQ Page and this page will grow over time.

If you don't see your question and answer here, please drop us an e-mail or call us.
Frequently Asked Questions and Answers.
Q1... We would like to order custom printed t-shirts, do you offer printed samples?

A1... We are happy to provide printed samples prior to production runs as long as the client agrees to the extra expenses of setting up art / screens / and sample shirts. *Most cases the client agrees to pay for the design time, screen costs plus apparel cost and understand that printed samples can not be combined with 'special offers'.

Q2... Can I get 1 or 2 Toddler Shirt with Our Order?

A2... I want to say "Yes," but there are many limitations. Because toddler shirts are so much smaller than adult shirts, in order to screen print a toddler shirt we would have to do 2 separate sets of screens and art, ergo adding considerable expense to an order. To offer toddler shirts with an order the least expensive option we have is Industrial Heat Transfers starting at $25.00 each plus the cost of the garment.

Q3... I just had shirt screen printing by Crazy Native T-Shirt Designs, Can I reorder 3 or four shirts?

A3... It's hard to grow a business telling clients 'no', so instead what we'll say is YES, however you will need to understand that "We have a strict 12 piece minimum." If you only *re-order 3 or 4 shirts, the cost is the exact same as if you ordered 12 shirts, so we encourage you to take the dozen and keep in mind *re set up fees may apply.
Q4... How does the 2 week turn around time work?

A4... Many people think that our turn around time starts when they call us for a quote and unfortunately that's simply not the case. Normal turn around starts once you have an order on file. I.E. once you have your deposit on file your order can begin unless other arrangements are made prior to making your order or if you have a static deadline.

Q5... How does Crazy Native Graphic Arts bill for Logo Design/Custom Artwork?

A5... Custom Artwork is a finicky business. We mainly bill by the hour and half hour. We offer design packages starting at $195 for Custom Logo Designs. With Regards to custom artwork for t-shirts, our designs start at a half hour minimum for $35.00. Depending on your needs the art prices will vary.

Got a Question?