Welcome to Crazy Native Graphic Arts Screen Printing.
We Proudly Serve Douglas and Paulding County as the Number One Screen Printing & Graphic Arts Shop for Over 20 years. When is comes to producing Awesome Graphics on T-Shirts and Apparel, "Our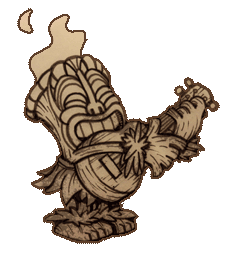 Printing & Design Creativity, Quality and Exceptional Service is Second to None!"
If your on this page looking for our standard pricing, know that all pricing has changed and is being updated.
Please email us your specs and will be happy to forward you a quote.
Please let us know the following things in order to assist you:
a ) What Garment You are Looking for and What Color(s). Standard T-Shirts, Hats, MicroFibre Tees, Burn Out T-Shirts, Moisture Wicking, Dry Fit, Etc... If you're not sure, you can browse our onine catalog to find exactly what you need by clicking this link CrazyNative Apparel Catalog .
b ) How Many of Each Item You Will be Needing.
c ) Please let us Know if You need Art Work or If you have Your Own. Forward us a Copy if Possible.
d ) Let us Know how You would like to have your apparel printed, would you like a 3 color print on the front and back of the garment? or Some Other Specs Like a 3 color Left Chest Imprint with a 10 Color back Print, etc....
e) Last and Most Critical - How many will you need of each item?
f ) Let us know if you are a returning customer. ( We Love to Reward Loyal Customers! )
---
Finally - If you have quotes from other printers such as Unlimited Tees, Cartecay, Uniform Sales or some other local facility, let us know the what, the how and how much and we will make every attempt to get your pricing down as low as possible.
Email Us Here for your next Quote.... Crazy Native Quotes